VEX GO Competitions are a fabulous way to harness students' excitement and motivate them to learn essential STEM concepts. Competitions can be held no matter what stage the competition Field is in, so students of all skill levels can participate.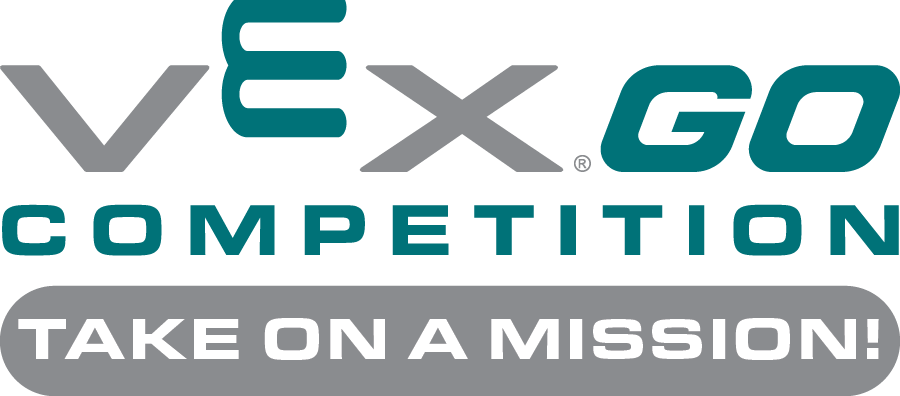 Competition Notes
As more stages are added, the students will not be able to complete all the tasks in the time available. They will need to strategize together to decide which tasks to focus on in order to score the most points.
The rules, and the field can both be modified if needed.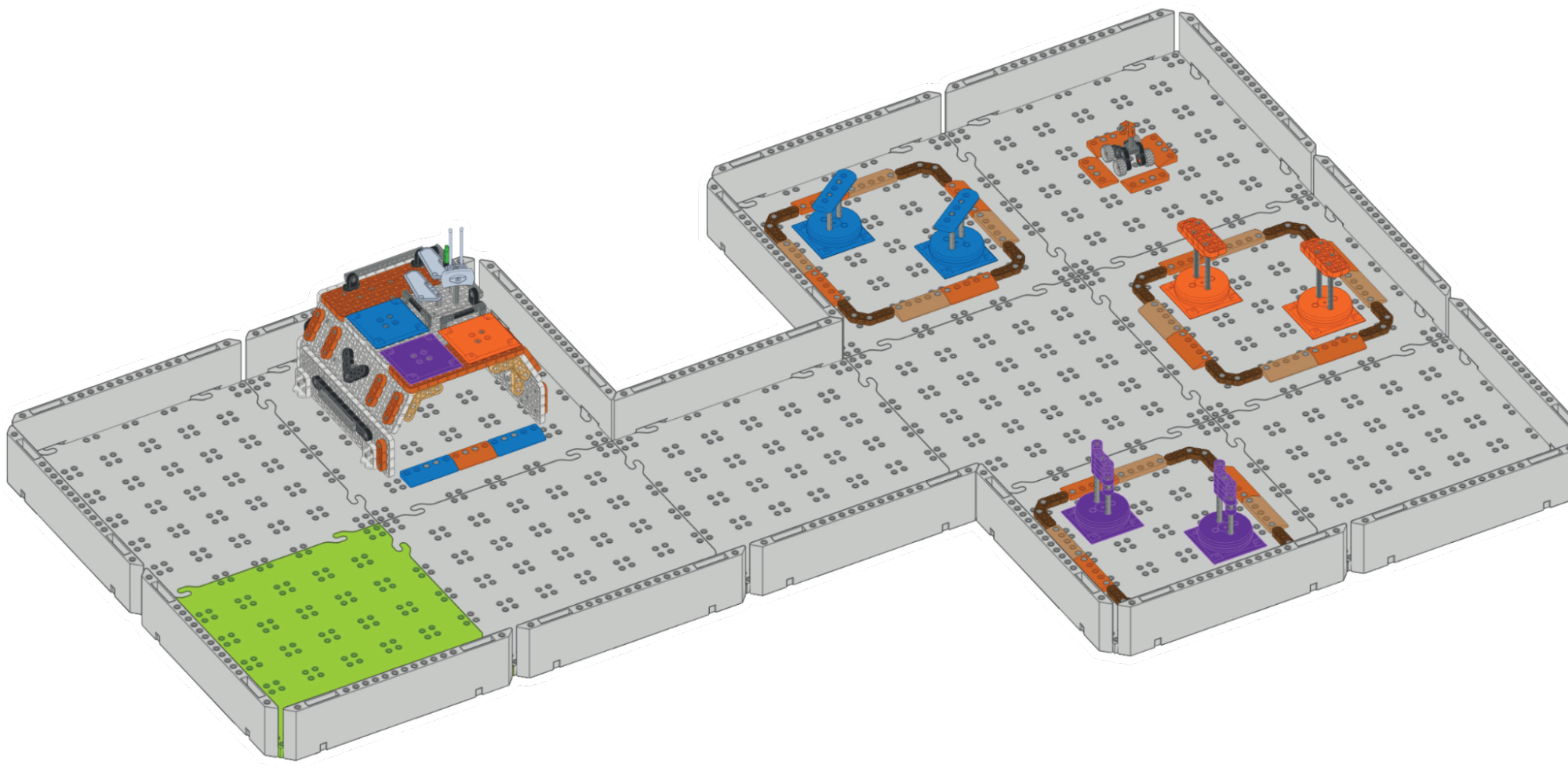 Pre-Competition Setup
Set aside a full class period for the competition
Charge batteries the day before
Locate a stopwatch
Set the field up on the floor or a table where all students will be able to watch.
Student and Educator Roles
Students will work in pairs

One student will drive the robot
The other student will assist with designated human tasks

Educators will

Make a numbered list of all teams by robot name
Keep the best score and time for each team
Announce the winners once all matches are complete
Determine if additional awards will be given, such as

Best Team Spirit Award
Best Looking Team Robot
Competition Steps
Each team plays one match on their turn
Teams play at least three matches each (more can be played if time allows, as long as all teams play the same number of matches)
Each team's highest score is used to determine the winner